The teams mostly everyone expects to win during the series won today, leading 1-0 in the first round of the NBA playoffs as the Cavaliers stopped the Bulls 96-83 and the Hawks downed the Bucks 102-92.
CHI-CLE

The Cavaliers were just simply better than the Bulls if you look at it. They got LeBron, Shaq, and Antwan Jamison. They have more depth, more strength, and are just simply better team all-around.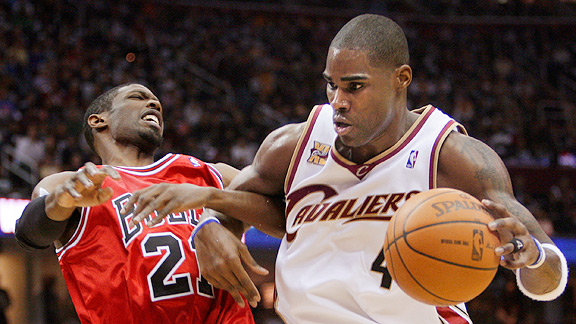 The Cavaliers look to not fail this time. They made it to the Finals before, but choked. They got swept by San Antonio.